You reached this page because you were looking for software that is not currently being offered on E-file.com.
Unfortunately, at this time we do not provide online software for the preparation of prior year tax returns, amended tax returns or 1120 business tax filings. We do provide information on where you may download paper forms to assist with these filings,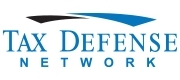 you can find this here. Alternatively, if you would like a tax professional to assist with one of these filings you may consider calling Tax Defense Network at 855-204-8609.
If you are preparing your own tax return, you may login here