Frequently Asked Tax Questions During Tax Season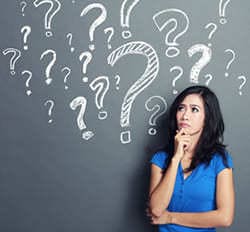 Curious about the tax questions we most frequently receive from customers? While we hope that this may help you find the answer you are looking for, should you need any assistance with other questions you have, please do not hesitate to contact us.
Is an e-filed return safe?
Yes, e-filing is considered by many a safer practice than mailing a return. Our website uses Extended Validation 256 bit encryption technology, an industry benchmark, to ensure safe and secure filing.
Do I need to file a tax return?
Basically, any individual who has collected a wage over $10,150 (or self-employed income over $400) must file a return. But in terms of age, there are special considerations for children younger than 14 and for those over the age 65 at the end of a tax year. This allows them to earn more income than other taxpayers before they have to file. For more please visit our article on tax filing requirements here.
I don't have an SSN?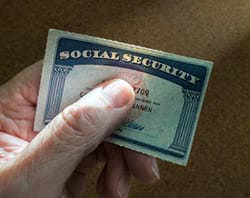 Typically, a social security number (SSN) is used as the primary means of identification on your return. However, if you do not have a SSN, you can find additional information on obtaining a tax payer ID number here.
Can I calculate my return before buying?
Yes. We do not charge customers until their return is fully prepared and ready to electronically transmit or print and mail.
Do you offer online tax preparation for business tax returns?
No. Sorry, at this time we do not offer business tax software.
Is it ok to round amounts on my return?
Rounding is considered an acceptable practice by the IRS. However, there are certain stipulations. When working through your return and its schedules, customers are permitted to round cents off to dollars. If you decide to do so, you must round all amounts and not just select ones. Rounding should be performed only with total figures and not each entry.

It is recommended to use fifty cents as your midway point. If the fractional dollar amount is less than $0.50, they can drop the amount off. If the amount is from $0.50 to $0.99, they should round up to the next dollar. For example: $1.39 would become $1.00 and $2.50 would become $3.00. Instead of rounding during figuring multiple numbers together, you can factor out totals and then round on the total.
Can I file my taxes for prior years?
It take a great deal of work to keep our software up-to-date on all the tax law changes from year-to-year. Since our software must change to match tax law changes, we do not provide software for prior tax years. There are a few services that provide this but at this time we do not.
Can I access a copy of my return after it's filed?
Yes, once you have filed your return with us, you may access a copy of it by logging back in to our site and clicking on the "Your Return" link. From here you will be able to download a PDF copy of your return free of charge.
I filled already but received an email saying my return is not complete.
Occasionally notification emails can be delayed or overlap. If you have received confirmation from us that your filing was successful either by email or within your account, then you can ignore the email prompting you to complete your return.
What's your telephone number?
We try very hard to keep our software costs as low as possible meanwhile providing 24x7 support with some of the fastest response times in the industry. To help us accomplish this we use an online support and ticketing system in lieu of telephone support. While we understand this may inconvenience some customers it allows us to keep our costs low and commitment to helping all users as quickly as possible.