How the Affordable Care Act May Impact Your Taxes?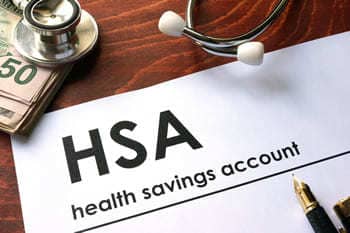 The Affordable Health Care Act (ACA) will have an effect on the taxes of many individual taxpayers. In some cases this effect will be significant, but in many cases it will not. According to an estimate by the federal government, only 15% of Americans who have health insurance will see notable changes in their taxes. In general, the most significant modification stems from the Individual Shared Responsibility provision and tax credit, which is associated with ACA.
Individual Shared Responsibility Provision
Unless an individual is granted an exemption, the Individual Shared Responsibility Provision, also known as the Individual Mandate, requires a person and his/her family members to have at least minimum essential health care coverage. If the taxpayer does not maintain this coverage he/she will be assessed a penalty.
The amount of this penalty is determined by income. A penalty will either be equal to 1% of household income or a flat rate of $47.50 for each child and $95 for each adult (whichever is greater). If the flat rate is the greater of these two, it is limited to a maximum of $285 per household.
Premium Tax Credits
Individuals who purchase coverage and are not covered by their employer may qualify for a Premium Tax Credit (PTC). The size and eligibility of an ETC depends on the taxpayer's income, family size, geographic area, age, and filing status. For instance, older individuals typically receive larger premium credits than those who are younger. Similarly, people who reside in a state with a high cost of living may also receive a larger premium credit than those who reside in a state with a low cost of living (all other factors being the same).
If a person is eligible, they can elect to receive the tax credit paid directly to their insurance company in an effort to reduce/eliminate monthly premiums. If this option is not chosen, when he or she files their tax return they may take advantage of the credit.
Please note individuals who choose to receive their PTC in advance, to reduce/cover monthly premiums may be required to repay some of it, if their end of year income is greater than originally estimated.
The Reporting of Health Care Coverage
The ACA brought on new reporting requirements. On your tax return you will need to verify that you and your dependents have the minimum qualifying health insurance coverage. This is reported using a form called a 1095. There are currently three variations of the 1095 tax form. The type of form you receive will depend on how insurance was obtained:
Form 1095-A is provided when insurance is obtained through the Health Care Marketplace or Exchange.
Form 1095-B is mailed to taxpayers by the insurer to verify the minimum qualifying health insurance coverage when insurance is acquired by the taxpayer outside of the Exchange and not provided through an employer.
1095-C is issued to employees when health care coverage is made available to them by an employer.
Flexible Savings Accounts and Health Savings Accounts
Individuals who have started Flexible Savings Accounts (FSAs) or Health Savings Accounts (HSAs) may now be faced with contribution caps and deduction limits. The ACA has also mandated that over the counter medicines will no longer qualify as medical expenses for FSAs or HSAs. Additionally, HSAs incur 10 to 20% penalties if a person spends money on a non-qualified medical expense.
While these changes are certainly noteworthy, the introduction of both the Individual Shared Responsibility Provision and premium tax credit will likely have the most bearing on the average American's taxes.
For more information on how medical deductions may impact your taxes, see our Deductions for Medical Expenses article.