Don't Get Caught for inaccurate Federal Withholding Taxes.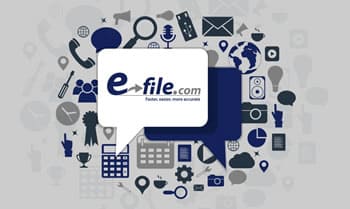 Many Americans dread April 15th because of the stress that can come with filing their taxes properly and on time. Some of this stress may be brought on by waiting until the last day, scrambling to file and not knowing what federal withholding means. Some by being surprised by the amount of taxes that are due.
Regardless of if you are a procrastinator or trying to get your taxes done as soon as possible every year, we are here to take as much stress off your shoulders as possible. For those who may be surprised by an unexpected tax bill, we have another suggestion, and that is to make sure they keep their federal withholding taxes up-to-date as life-events occur.
What is a W-4 Form?
Whenever someone is hired, the employer is responsible for having them fill out a W-4. This form asks a series of questions including how many federal exemptions they would like to claim, as well as their status (i.e. single or married). Once that employer has these answers, they can determine the appropriate federal tax withholding amount from each paycheck. At the end of the year a record of all withholding, along with other information, is provided back to the employee on their W-2.
If you have ever had a job, you have probably seen a W-4 form. You fill out this form with your personal information, so your employer can deduct the correct amount of taxes from your paycheck.
Your W-4 form contains the following information:
Your filing status (single, married, etc.)
The number of dependents you have
Whether you have child or dependent care expenses
Whether you will be able to claim the child tax credit
Whether you plan to itemize your deductions
Answering these questions accurately allows your employer to predict how much you will have to pay at the end of the year in taxes. Then, your employer can withhold the correct amount of taxes, so you do not have a large tax bill at tax time.
In most cases, you will need to have some money withheld from your paycheck. The IRS requires regular tax payments throughout the year, and if you do not pay enough, you could face tax penalties on top of your regular tax bill.
What Are Personal Allowances?
Your W-4 form transforms the important tax information noted above into easy-to-read "allowances" Each allowance that you claim decreases the amount of money that your employer will take out of your check. This is because it is assumed that you will not have to pay as much in taxes and that you will need as much money from your paycheck as possible.
Taxpayers get an automatic allowance for themselves, for their spouse, and for each dependent. You can get other allowances for meeting certain criteria.
Many individuals withhold 0, meaning no exemptions, and sometimes these employees forget to change this as their family grows (meaning too few exemptions). This results in excess federal withholding tax throughout the year and usually a refund when they file their taxes.
When you use our software, if you notice a sizable refund coming, it may be worthwhile to review your claimed exemptions on the W-4 with your employer. Similarly, if you find yourself owing money it may also be worth a look to see if you're under-withholding.
Requesting Additional Federal Withholding Taxes
To avoid having to pay more at the end of the year, some taxpayers want their employer to withhold an additional amount from their paycheck. For example, you might do this if your income tends to fluctuate or if you have more than one job, which might place you in a higher tax bracket. Taxpayers can designate a certain dollar amount that they would like to have withheld from each paycheck.
There is also the option to claim "Exempt" on your W-4. If you make this claim, you are either telling the IRS that your income is low enough that you do not have to file a tax return or that you are not expecting to have any tax liability. To meet this requirement, you must have had no tax liability last year and expect to have no liability this year. If your financial situation has not changed much from last year, you can expect to have similar tax results as well.
Use the detailed instructions that come with your W-4 form to ensure that you are supplying accurate information. Providing correct information is the key to avoiding having to pay more in taxes at the end of the year.
Now May Be A Good Time To Revise W-4 Withholding
The Form W-4 is designed to be used as a tool for adjusting tax withholding and to ensure life changes don't result in unforeseen tax liabilities.
The "average" single taxpayer with one job and who claims the standard deduction, has a pretty straight forward W4 and may not encounter much under or over-withholding. However, for those who fall outside of this, it is more likely that they will have too much or too little tax withheld from their wages. In either case, this can be costly for the taxpayer. Too little withheld could foster an unexpected tax bill and possibly even penalties for the underpayment. Too much withheld provides the federal government with an interest-free loan and a delay for the taxpayer to receive all of their wages.
When major personal life changes occur, they should prompt adjustments to W-4 withholding. The following are a few common examples of these:
Taking a second job: One of the most common reasons to adjust a W-4 is a taxpayer taking a second job. Increases in total income can be accompanied by an increase in ones tax rate. W-4's are specific to each job which is held, so when a taxpayer has two independent employers, each will withhold taxes associated with the wages the employee earned from them but not the accumulated total of earnings from both jobs. Unless adjusted, this could result in under-withholding.
Spouse job status: Any change in household income could put joint filers in a new tax bracket requiring both to modify withholding. As explained above, taxes withheld from two jobs independently of one another may not equal the tax liability for the accumulated total income. Taxpayers should calculate combined income to ascertain allowances and determine whether the best course is for one spouse to claim all exemptions/deductions, or if the withholding can be divided between both.
Unemployed spans: Those who are unemployed and receive unemployment benefit payments or other income, should often try to withhold as little as possible until they find new employment and they re-adjust accordingly.
Marriage or divorce: Both will change tax rates, especially if both spouses, or soon-to-be-ex spouses, work. Filing jointly qualifies married persons for a lower tax rate and other deductions, while getting a divorce could mean reclassification as single status and ineligibility for tax benefits previously qualified for.
Having a child: With the addition of a dependent and Child Tax Credit that can be incorporated into an updated W-4 to ensure withholdings reflect the deduction.
A fundamental key to better managing money is to pay no more, or no less, than annual tax obligations. One of the best ways to do so, is by adjusting withholding amounts periodically, especially as lifestyle changes occur. W-4s can be adjusted at any time of year.