Using an AGI, Self-Select or IP PIN to verify a taxpayer's ID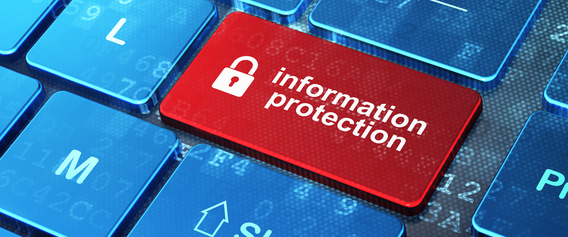 AGI stands for Adjusted Gross Income. This is a calculation that the IRS uses which translates to roughly what you have left after deductions or adjustments have been made to your gross or total income. It is the figure that will be used in the final calculation on your form 1040 and helps determine what your tax bill will be.
Your prior year AGI (the number provided to the IRS on your return last year) is the most common way to verify your identity, sign your return and to e-file your taxes electronically. The IRS considers this important piece of information a key "identifier." With that said, it is not only way to verify your identity or digitally sign your return.
Self-Select PIN
If you have filed electronically in the past, you may have also created a five-digit PIN. This is called a Self-Select PIN, and can be used to sign the form 1040 or an extension form 4868. According to the IRS, "The PIN is any five numbers (except all zeros) the taxpayer chooses to enter as their electronic signature. . . Taxpayers must provide their date of birth and AGI amount or the Self-Select PIN from the original prior year tax return so the IRS can authenticate them.
The only taxpayers not eligible to use the Self-Select Pin are those under the age of 16.
There is another way to secure a PIN, that is a six-digit identifier number. The IRS refers to this as an Identity Protection (IP) PIN. The IP PIN is only for those filers using the 1040, 1040PR and 1040SS forms. Additionally, you must have filed your federal tax return last year as a resident of Florida, Georgia or the District of Columbia, Michigan, California, Maryland, Nevada, Delaware, Illinois, Rhode Island or received an IRS letter inviting you to 'opt-in' to get an IP PIN.
If you meet the state requirements above and would like to get a six-digit identifier sent to you, go to the "Get an IP Pin" section of the IRS website and submit a form to request that one be sent to you.
According to the IRS, If you choose to hire a tax preparer or take advantage of a volunteer tax preparation service to prepare your tax return, you'll need to provide your IP PIN so the preparer can include it on your return. Please note, when calling the IRS or visiting an IRS office, your IP PIN may not be accepted as proof of your identity. You may need to have other information ready, including birthdate, Social Security and/or the AGI from your last year's filing.
Some filers will receive an IP PIN in an automatic mailing each year from the IRS. This is a CP01A Notice, and in it a six-digit PIN has been assigned to you. This is another common form of PIN communication, however, there are a variety of CP01 – notices (CP01C, CP01E, CP01H, CP01S) all of which have to do with identity fraud and apply to taxpayers who may have had trouble with this in the past. These notices should be read carefully and directions followed.
In tax year 2021, the Adjusted Gross Income line on the IRS Form 1040 (also 1040-SR and 1040-NR) was on line 11. If you do not have a saved copy of your last year's tax return with AGI number, there is a "Get Transcript Online" tool you can access from the IRS website, in order to retrieve the AGI. However, there is a special identity verification process you must go through in order to prevent fraud from happening. According to the IRS, you must "Select the Tax Return Transcript and use only the "Adjusted Gross Income" line entry." There is also an option to get this information by mail. If you don't have access to your Self-Select PIN or can't retrieve your adjusted gross income from your prior year's tax filing, you will not be able to electronically file this year. You will have to paper file your return.