Oops, I just realized I forgot something on my tax return (What do I do now?)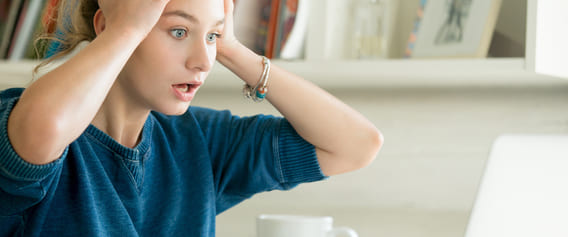 What if after filing and going through your mental checklist you realize that, oops — you forgot to file something. What do you do now? The IRS has a form for that. It's called the 1040X, also known as the amended tax return form.
There are many different reasons why it might be necessary to file an amended return such as a change in your income, deductions or credits. The 1040X tax form is the same regardless of the tax year you are amending so when filing an amendment, it is important to check the box at the top of the form which states the year you are amending.
The Form 1040X has three columns. Column A shows amounts from the original return. Column B shows the net increase or decrease for the amounts you are changing. Column C shows the corrected amounts. You should explain what you are changing and the reasons why on the back of the form.
If you filed your tax return on time by the tax deadline (usually April 15th) the IRS will grant you 3 years to file an amendment for that return.
Amended returns cannot be e-filed. Make sure to follow the instructions for what address to use when you mail the return.

For more information on what to do when you missed an important deduction please see: https://www.e-file.com/faq/missed-a-deduction.php.
What if you enter the wrong banking information?
If you entered the wrong bank account information and your return was rejected, you can correct the banking information before resubmitting the return. You can do this by logging in to your account and revising the banking information before correcting the cause for rejection and filing again.
Once your return is accepted, unfortunately the banking information you provided on the return cannot be changed. If the information that was entered was invalid or incorrect, the bank should refuse the deposit. When this happens, the IRS and/or state(s) will issue a check in the amount of the refund and mail it to the address that listed on your return.
If you opted to have the software fees deducted from your refund, the refund goes to a third-party financial institution (not to E-file.com). This financial institution acts like an escrow service. When the financial institution receives a taxpayer's refund, they pay us for the software and deposit the balance to the customer. If this bank is unable to deposit to the account information provided, they will either mail the taxpayer a check or return the refund to the IRS. If the refund is returned to the IRS, the IRS will mail a check to the name and address listed on the return.