What You'll Need for Stress-Free Tax Filing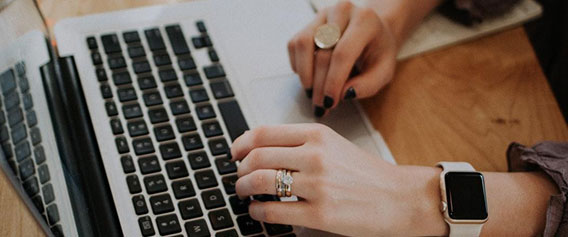 The prospect of filing your own taxes can sometimes seem a bit stressful. If you're an inexperienced tax filer, you may not know quite what to expect. If you're a seasoned filer, annual tax law changes may create new questions for you. It can be stressful not knowing if you have everything you need to file or if there is something that you've overlooked. Wherever your experience is, you can nip filing frustrations in the bud and feel confident about filing your taxes easily, accurately, and quickly by coming to the filing process well-prepared. And remember, for maximum efficiency and worry-reduction, this is something to keep up with throughout the year.
Though the provisions we'll review below don't constitute a comprehensive overview of everything a filer might need, they should help to provide a guideline for the majority of taxpayers:
Personal Identification
You can't file your taxes without a way for the IRS to confirm your identity. For this, you'll need your social security number, as well as the social security numbers of any dependents you might be claiming. If you're married, be sure also to have handy your spouse's social security number.
Income Information
Whether you're working for an employer or are working for yourself, you'll need documentation of your earned income via a W-2 form or 1099 form. If you're a traditional employee, your employer is required to provide you with a W-2 well before tax time to use for filing purposes. If you're a contract worker, a sole proprietor, or any of the multiple designations that refer to various categories of self-employment, you'll receive a 1099 from anyone who's paid you for your professional services.
Proof of Insurance
If you bought health insurance through the government's marketplace, be sure to have your eyes out prior to tax time for Form 1095-A. It will be sent to you via postal mail and is a short, simple, easy-to-understand record of your month-by-month premium tax credit information. You'll need it to claim this credit and reconcile it with any credits already received. (Though this might sound somewhat daunting, when you file online at e-File.com, it's as simple as populating the proper fields with the information from the form and letting the system do all the work for you, no math skills or guesswork required.)
Credits & Deductions
Speaking of credits, if you've used licensed daycare providers or other eligible caregivers for any dependents you might be claiming, you'll want to be sure to have the receipts for these expenses so you can claim the child care tax credit. If you've acquired a dependent via adoption, also have on hand records of these expenses, as they too quality for a tax credit.
While tax credits are the "gold standard" for reducing your tax liability (since they directly reduce the amount you owe in taxes, regardless of your income), tax deductions are the second most advantageous way of decreasing your tax burden, so you'll want documentation readily available for some of the most common deductions you can claim:
If you gave to a charity—don't forget about cash or non-cash donations you may have made to churches, schools, animal shelters and the like, and to driving expenses if they were related to a charitable project—this giving can be written off as a tax deduction.
If you're a student or are still paying off student loans, there are a number of deductions available to you. Be sure to have your student loan statement close by, and if you're a current student, you'll also need Form 1098-T and Form 1098-E.
If you've had employment-related expenses, have records of them at the ready. These include job-hunting expenses; fuel, mileage, and parking expenses; meal expenses; professional membership dues; non-reimbursed moving expenses; home office expenses, and much more.
If you've bought or sold a home, you'll need records of property taxes and mortgage interest. If your mortgage payment includes monies escrowed for property taxes, your lender will send you Form 1098, which you can consult for the amount of home loan interest you can claim as a deduction.
Regardless of whether you're young or old, if you have a retirement account, you'll need the records to determine the value of it, as well as being able to document the amount of pensions, IRA, or other forms of retirement income (including social security income) via Form 1099-R.
Provided you come well-prepared to the process, filing your tax return isn't anything to feel concerned about. You may have your taxes successfully filed in less time than you take for lunch. Especially if you use E-file.com, and from there, it's just a matter of awaiting your refund.