7 Tips for Protecting Yourself from Identity Theft or Fraud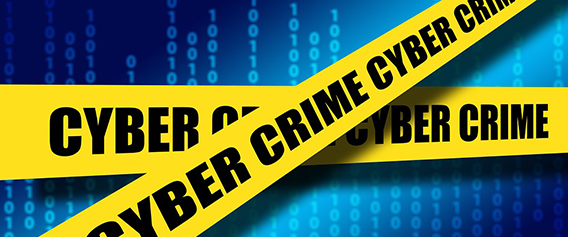 Just 20 years ago, cybercrime was the stuff of futuristic fantasy.
Today, well into the maturity of the Digital Age, anybody who has been the victim of online fraud knows well that there's no fantasy about it. Online fraud and identity theft causes serious, long-term problems for people who become the victims of it – and the ramifications can stretch for years.
As reported by Javelin Strategy & Research, some 16.7 million consumers were victims of identity theft or fraud last year. That's an increase of 8 percent over the year before.
In a special report from CNBC, it was found that "Card-not-present fraud — transactions made online or via phone where the cardholder does not need to present the physical card to complete the purchase — jumped the most, increasing 40 percent compared to 2015. Account takeover fraud — where thieves used stolen login information to access a consumer's accounts — rose 31 percent, and instances where fraudsters opened new accounts in a consumer's name were up 20 percent."
The implications of this data is that thieves stole $16 billion from mostly unsuspecting consumers.
In other words, online fraud and identity theft isn't rare and consumers need to know how to protect themselves.
Much of what you need to know to stay safe online involves practicing good online "hygiene," since tech savvy consumers are remarkably good at protecting themselves. A considerable number of online identity theft and fraud cases can be prevented by taking certain precautions:
Practice judicious disclosure. Before responding to solicitations via text or phone that require personal or account information, double check that they are who they claim to be by asking for contact information to call them back. For example, if you receive a call from someone claiming to be from your financial institution who is asking for personal or account information, don't give it to them. Instead, contact your financial institution directly through a phone number on your statement or their official website and inquire whether they've contacted you. These scammers often represent themselves (sometimes quite convincingly) as the IRS, a financial institution, credit card company, or other trusted entities.
Create complex, varied passwords. Scammers are well aware that the most commonly used passwords are numerically rendered birthdays, the names of account holders' children, spouses, pets, favorite vacation destinations, and other easy-to-guess combinations. When possible, enable two-factor authentication, and use a different password for every account since thieves commonly run a successfully deincrypted password against multiple accounts.
Don't overshare on social media. Facebook and other social media sites are excellent places for online scammers to find your birthdate, pet's name, your mother's maiden name, and other kinds of information that is often directly tied into your banking or credit card accounts via passwords.
Don't pay upfront. Any person or entity that demands personal or account information or money up front in order to claim a prize should be assumed fraudulent until proven otherwise. Ask for details about the company running the offer and for their tax I.D. number and thoroughly research them online, contacting your Better Business Bureau if you have further questions.
Stay aware of popular scams, including those involving the IRS. Scammers posing as IRS agents have developed sophisticated telephone scams in which a victim receives a call telling them that they owe money to the IRS that must be paid immediately through a wire transfer. Victims are often threatened with arrest or deportation, and the caller often knows a substantial amount of the victim's personal information. Taxpayers should know that the IRS will almost never initiate contact with a taxpayer through any method other than the U.S. postal service, so they should be wary of any phone calls, emails, text messages, or social media messages that claim to be from the IRS.
Take advantage of your financial institution's safeguards. Your bank and credit card company may put systems in place to preemptively protect you from fraud and identity theft. You can also opt into alerts that may call your attention to transactions in excess of certain dollar amounts, those that come from suspicious locations, or are made without the use of the physical card. Third-party budgeting apps also flag unusual spending and can grant additional security by notifying you of out-of-the-ordinary activity.
These are a few of the methods you can use to help protect yourself from scams including idetity theft. Read more on how to protect yourself from popular tax scams