Filing West Virginia Tax Returns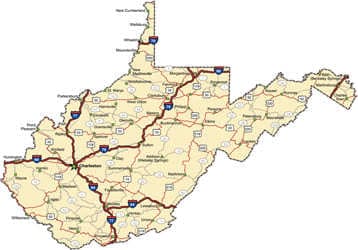 West Virginia uses a progressive tax system. The tax rate on the first $10,000 of taxable income is 3%, 4% on taxable income from $10,001 to $25,000, 4.5% on taxable income from $25,001 to $40,000, 6% on $40,001 to $60,000 of taxable income, and 6.5% on taxable income of $60,001 and over.
The state requires three groups of individuals whose incomes meet certain criteria to file WV taxes. People who are full-year residents, individuals who are partial-year residents, and workers who are non-residents, yet earn West Virginia-based incomes all must file returns and pay WV taxes. Partial-year residents are individuals who have lived in the state for at least 183 days of the prior year. This group includes people who lived in WV, but then relocated to another state. It also includes people who travel in and out of the state regularly to work.
Senior Citizen Exemptions
The state does not require senior citizens who are 65 years of age and older to file if their total adjusted gross income is less than the allowable exemption, plus the senior citizen modification. A typical exemption for senior citizens age 65 and older is $2000. However, if a senior citizen is entitled to a West Virginia refund, he or she is encouraged to file a return.
Amended Return Filing
People who filed West Virginia tax returns can amend them within 90 days if they realized that an error occurred when filing their initial return or if they were audited by the IRS and the audit results impacted their state return. Likewise, an amended return can be filed if people are entitled to exemptions, yet failed to claim these credits on their initial return. They must complete the state Form IT-140 for the corresponding tax year. They do not need to send in a copy of their state tax return to amend their taxes. Amended returns can be mailed to the same address for the state's tax extension forms.
Residents can file for an extension and take up to six months after April 15, to complete the filling. These filers must still pay their WV taxes on or before April 15 or be subject to a penalty of 3% for each month it is late. Extension forms can be mailed to:
West Virginia State Tax Department
Revenue Division
P.O. Box 1071
Charleston, WV 25324-1071

If you expect you owe taxes, less any credits you might be entitled to, you may pay quarterly estimated taxes. For more information on WVA Taxpayer Credits, you should refer to Publication TSD-110. "Balance Due Returns" can be paid both electronically and by mailing a payment voucher. Complete instructions can be obtained online by going to the State Tax Department website.
People who are owed a West Virginia refund can check its status online. To track a refund, taxpayers must first set up an online account with the state's Department of Revenue.
Note: States & U.S. territories may make changes to their tax laws with little notice. We do our best to keep this information up-to-date, but it is provided on an "AS IS" basis. For more see our terms.